We have already covered more than a dozen of leading eCommerce marketplaces and platforms:
Login your account and click on "Shop management" to find them all: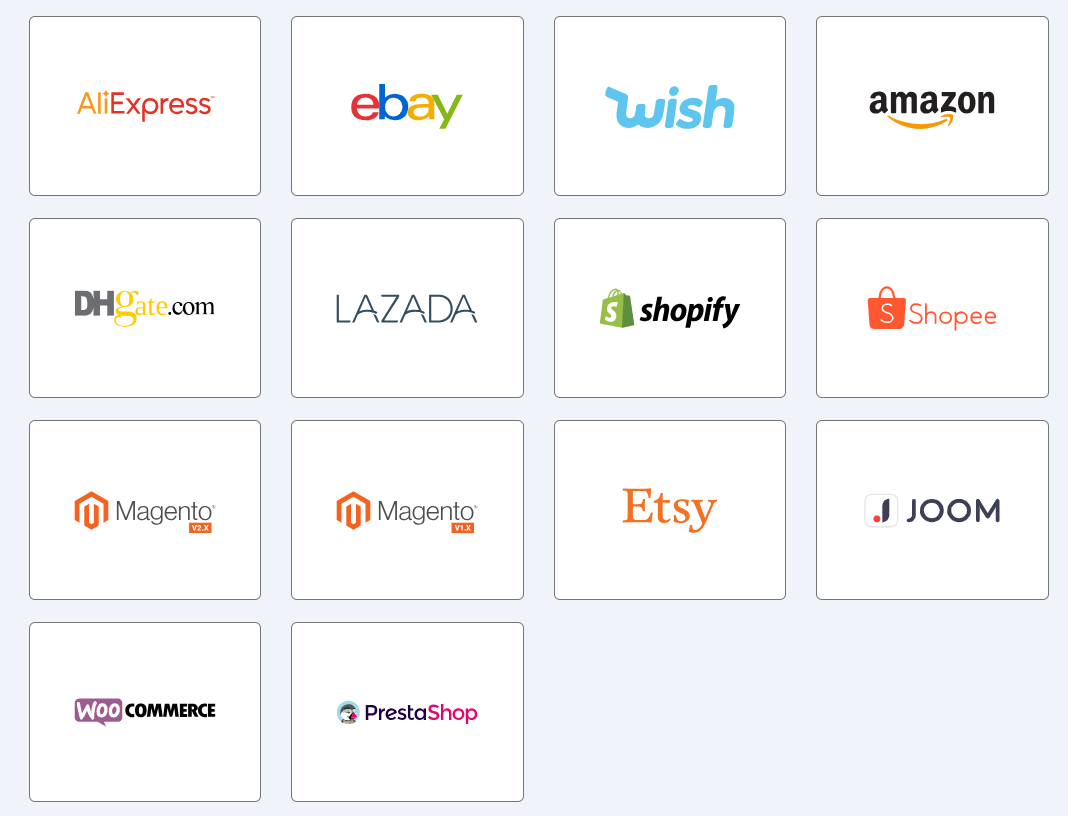 More marketplaces are planned to be supported in coming future. If your platform isn't supported yet, please send a feedback to us.
In addition, any problems you encounter with binding your shop, please view our instructions or contact us for assistance.