After the upgrade of the platform AliExpress, the whole authorization process has been changed. Please refer to the following steps to bind your AliExpress shop:
1、On the page of AliExpress service market, click Buy now to complete the purchase of 17TRACK.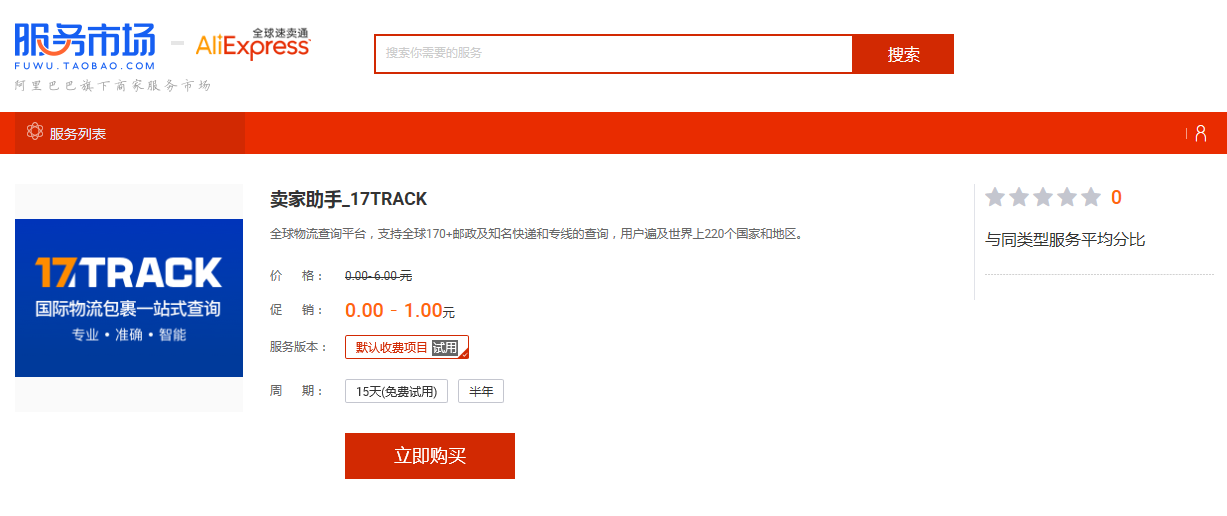 2. Click "Agree and pay";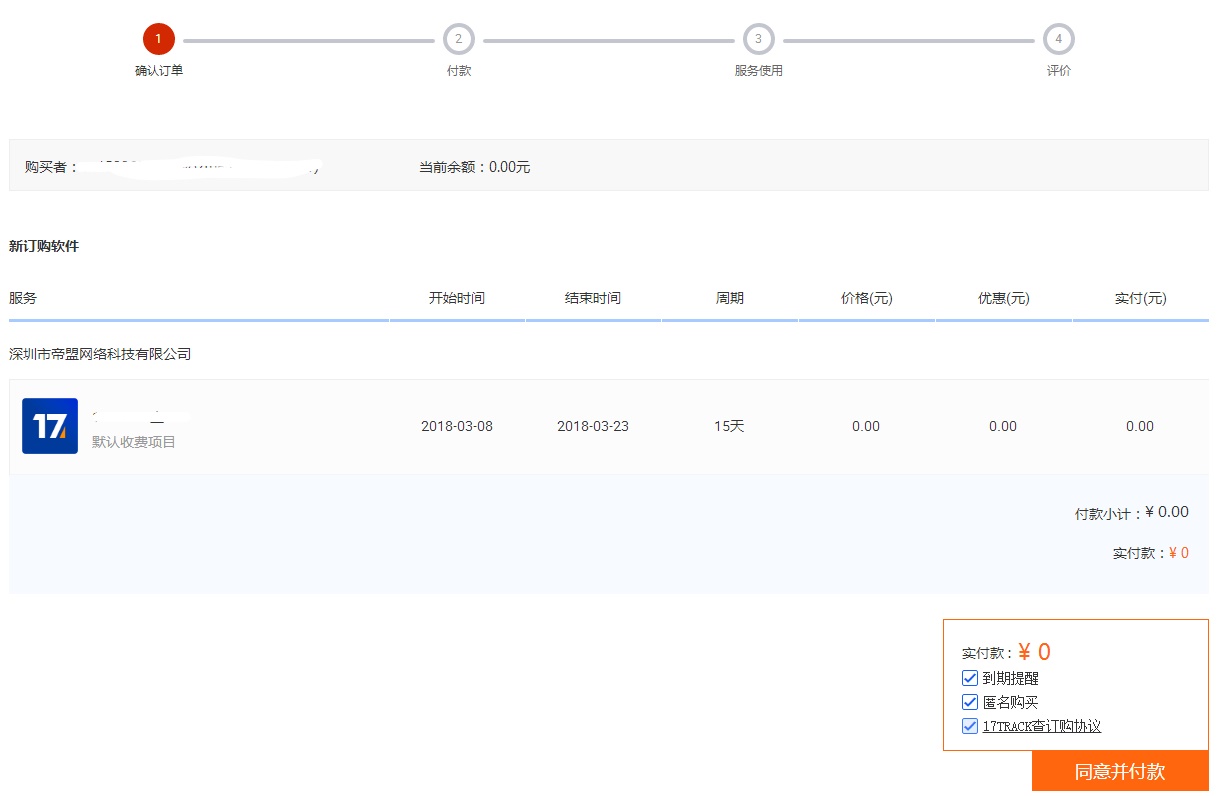 3. Click Authorize and enter the authorization page (you can also click Subscribed Services-My services, click Authorize ). For users not logged in, please log in first; for users logged in, after the authorization will enter the page of 17TRACK- Shop Management.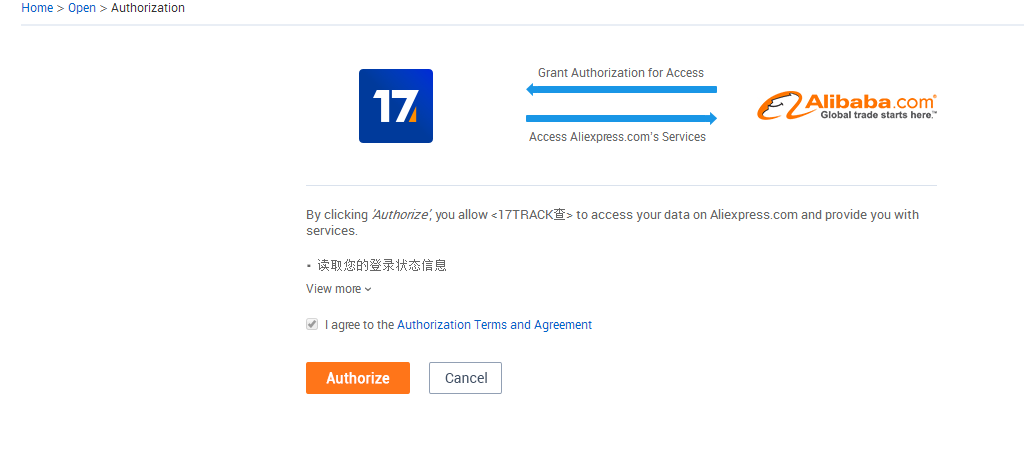 If you are having trouble binding your shop, please contact us at serv@17track.net