Bind an Amazon shop
Log in the 17TRACK Seller Center. Click Shop Management > Add shop > Amazon.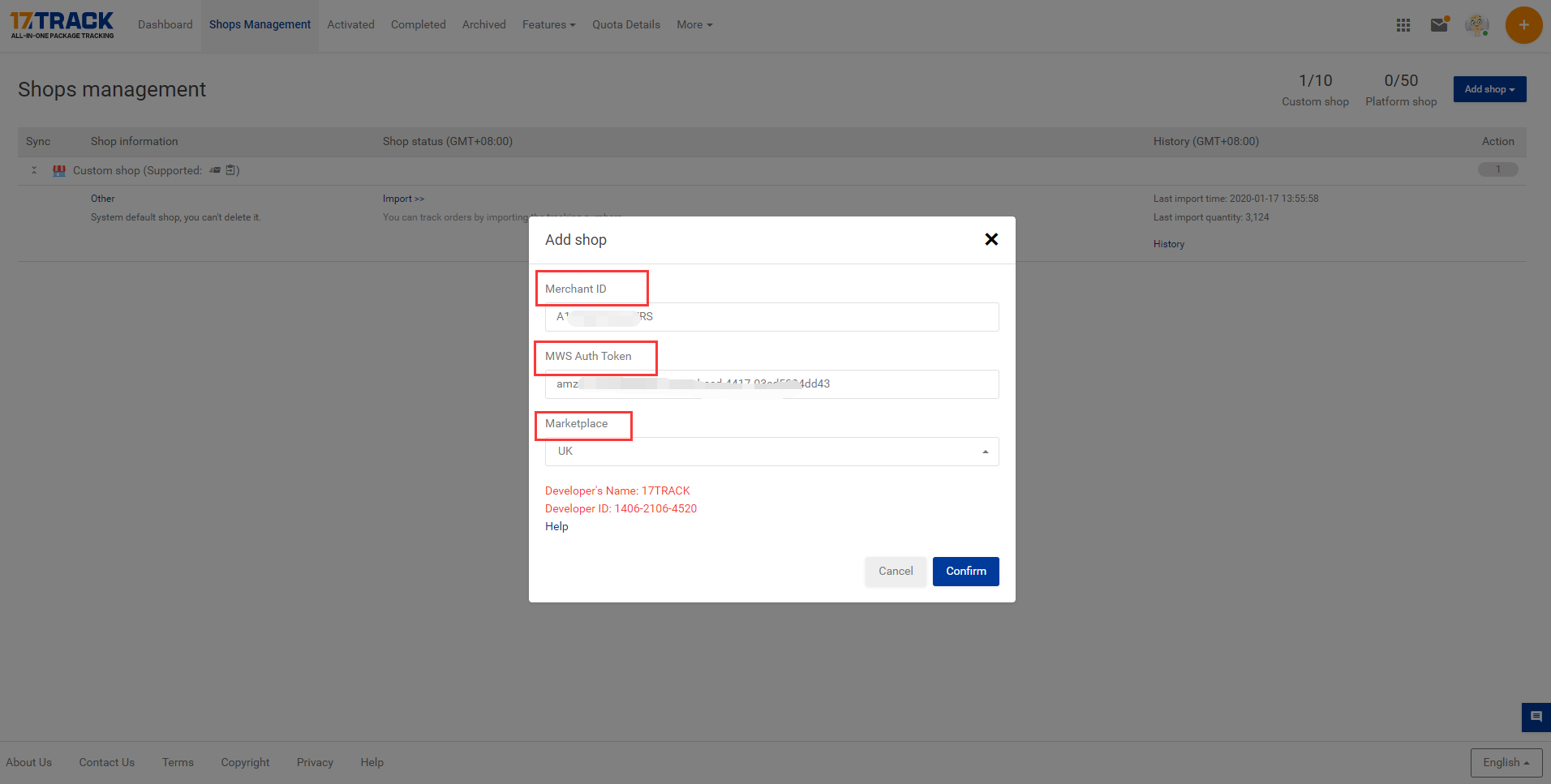 Get information
Log in the backstage of your Amazon shop to get the following information: Merchant ID, MWSAuthToken.
Click Apps & Services-Manage Your Apps.
Click Authorize new developer.
After logging into your MWS account, select one Developer's account according to your area. Enter the information as shown in the below screenshot:

Europe: England, France, Germany, Italy, Spain, India, United Arab Emirates, Netherlands, Turkey, Saudi Arabia
Developer ID: 1406-2106-4520
Developer's Name: 17TRACK
North America: America, Canada, Mexico, Brazil
Developer ID: 7214-9850-7428
Developer's Name: 17TRACK
Far East: Japan, Australia, Singapore
Developer ID: 7461-1147-0005
Developer's Name: 17TRACK

Click Next and agree the terms on the next page to continue.
Copy and save your Merchant IDand MWSAuthToken. You do not need to save the Marketplace ID, but the region of your MWS account which might be US, CA, UK, DE, FR, IT or ES:
Paste the Merchant IDand MWSAuthToken to the 17TRACK authorization page.
If you have any questions, please contact us. We will get back to you within one working day.