In order to avoid consuming your tracking quota for orders that have been completed a long time ago, you can choose the number of days you want to sync in your shop by order creation date.
For example, you may choose a time range of 15 days or other options. By default, the system will only synchronize orders for the recent 7 days.
When your shop has already been bound successfully on 17TRACK, a prompt of Order synchronization settings will be shown on the page as below:
You can select a time range then click Sync now.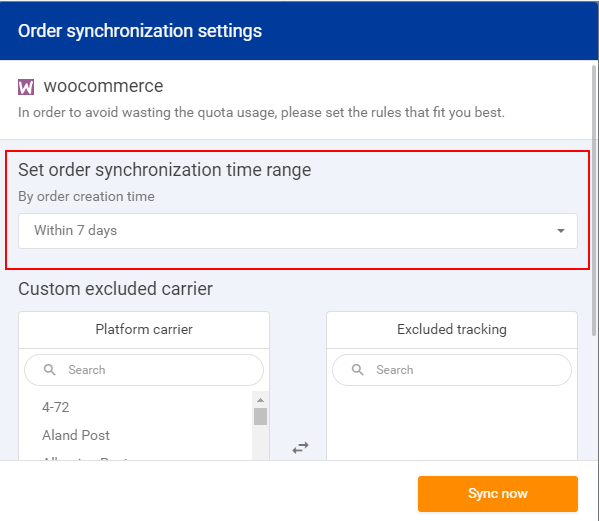 For more information and further developments, please stay tuned! We always welcome your feedback, suggestions and great ideas. Feel free to contact us.