Before a carrier participates in bidding, if the inquirer chooses your quote, you can view the quote in the status of "Transaction succeeded" in Freight Quotes > Bidding panel > Inquiry closed. Click View details and you will see the contact information of the inquirer in the page Bidding details. (The inquirer will choose whether to leave the contact information according to the actual condition.)
If the bidding you participated in is not yet completed, or if your quote is not yet chosen, you are unable to view the contact information of the inquirer.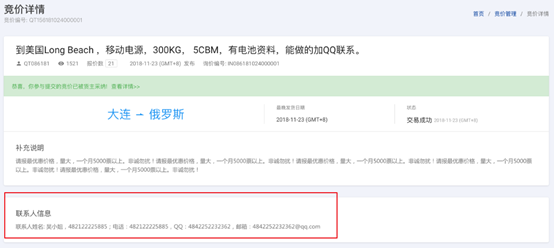 We wish you can work well together!
If you have any questions or feedback, please contact us. We will try our best to assist you!