In order to make your customers track easily, you can add a tracking page to the navigation of your store website.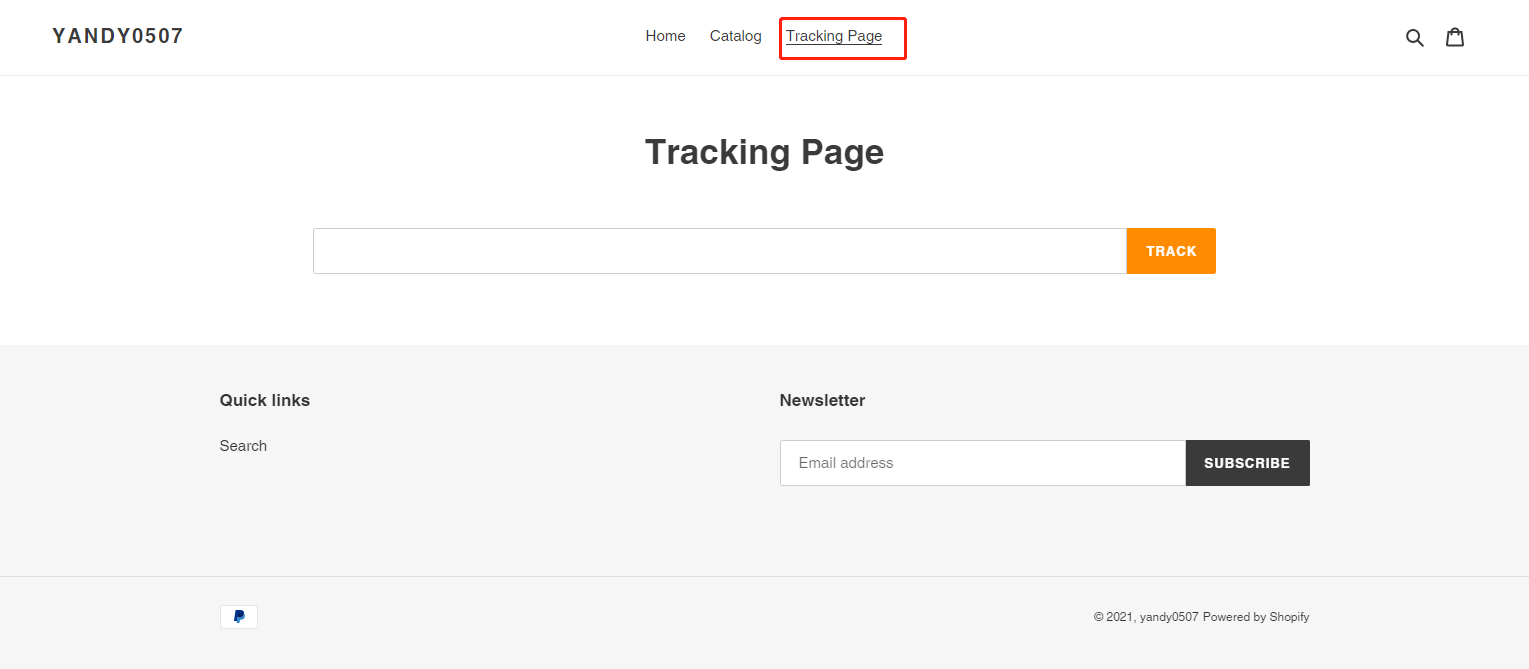 Step 1
Go to Tracking Widget and Click on Copy code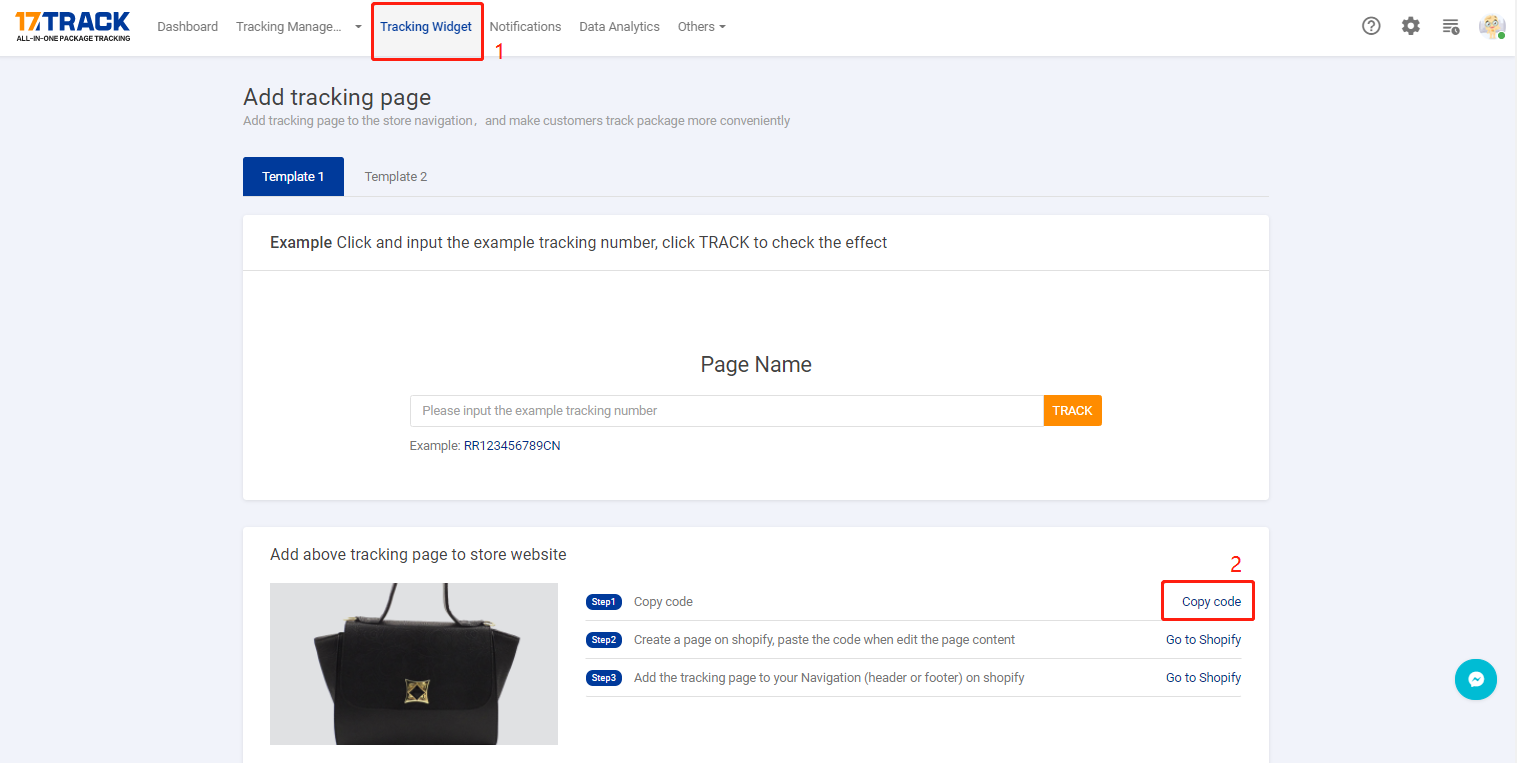 Step 2
Click on Go to Shopify of step 2, you will be redirected to the Shopify Page, and then click on Add Page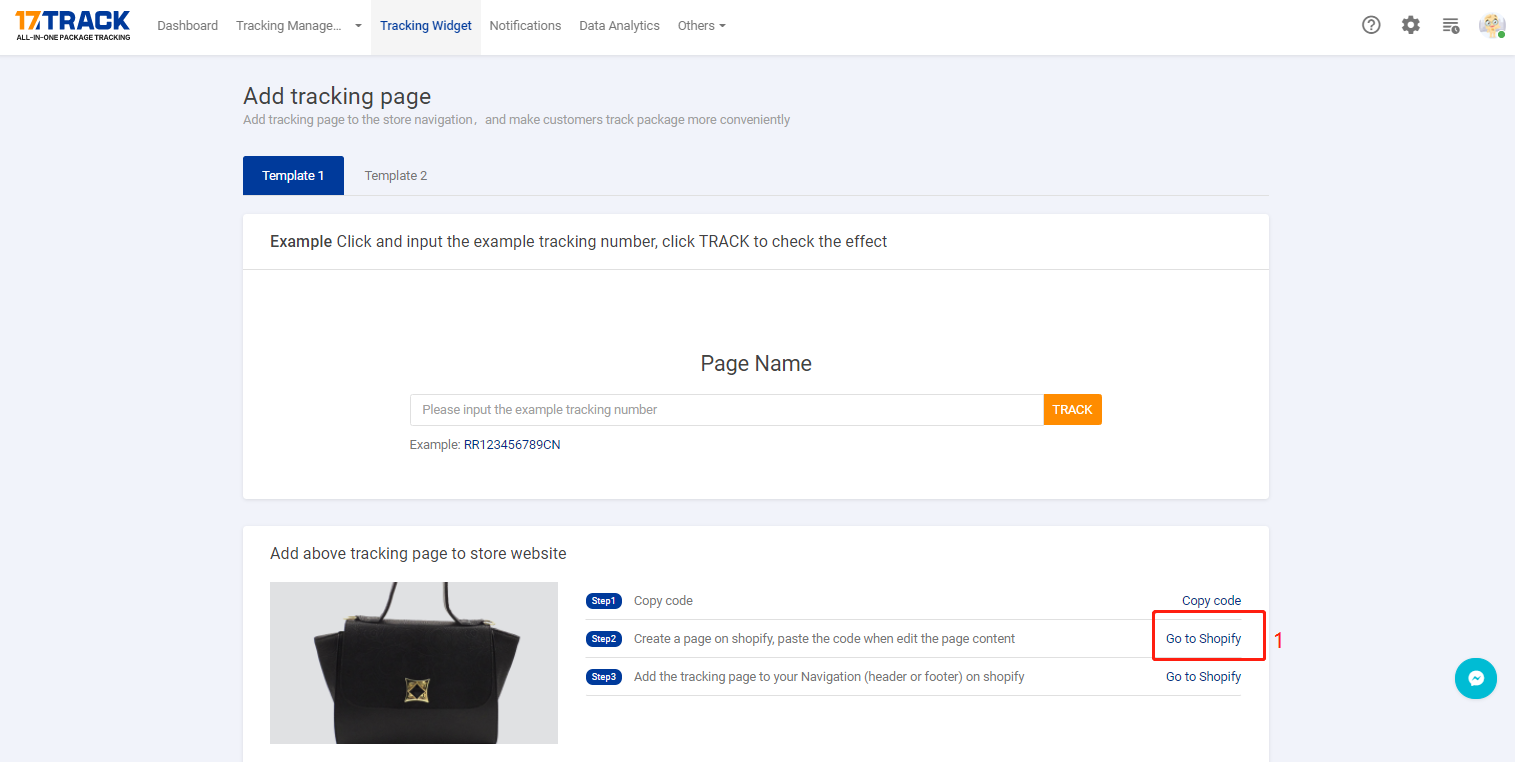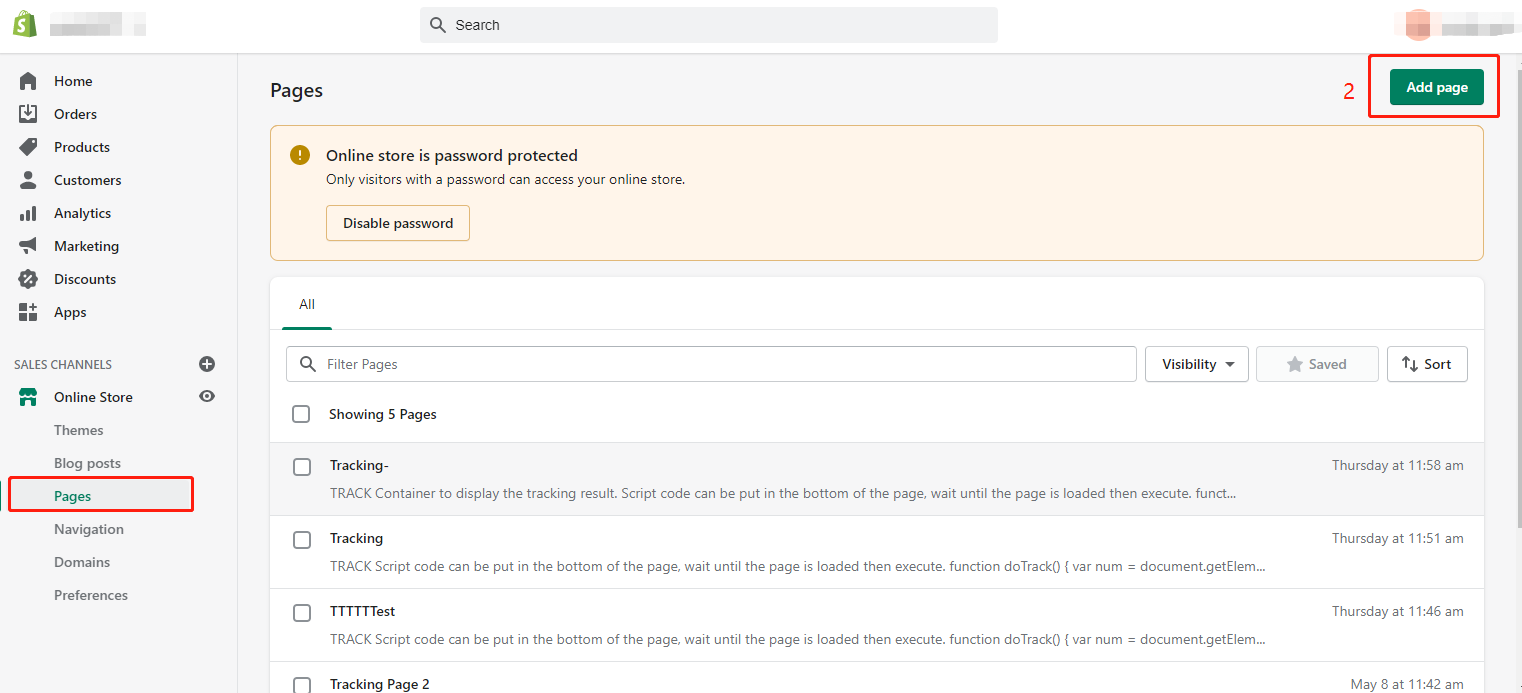 Step 3
Click on the Code Mode button and switch to code mode, paste the code, and click on the Code Mode button and switch back to general mode, save the page.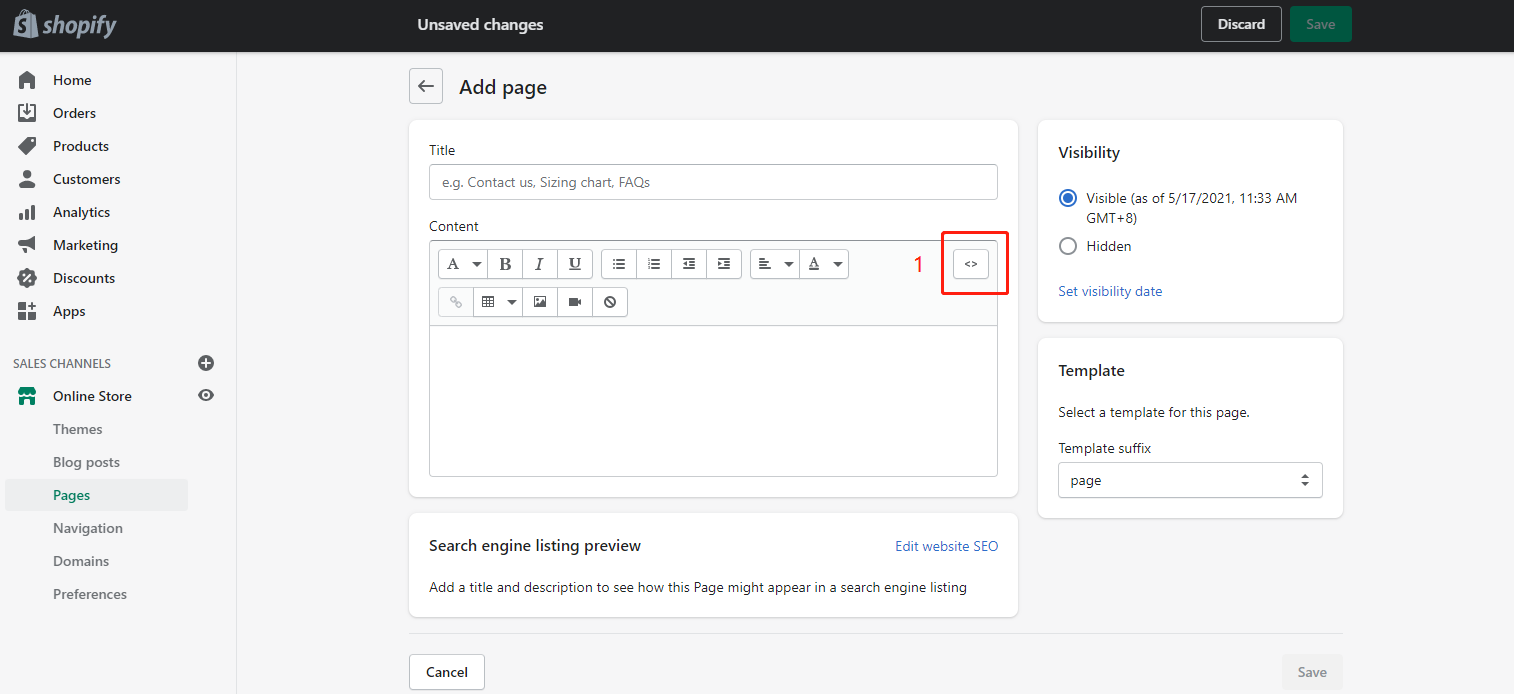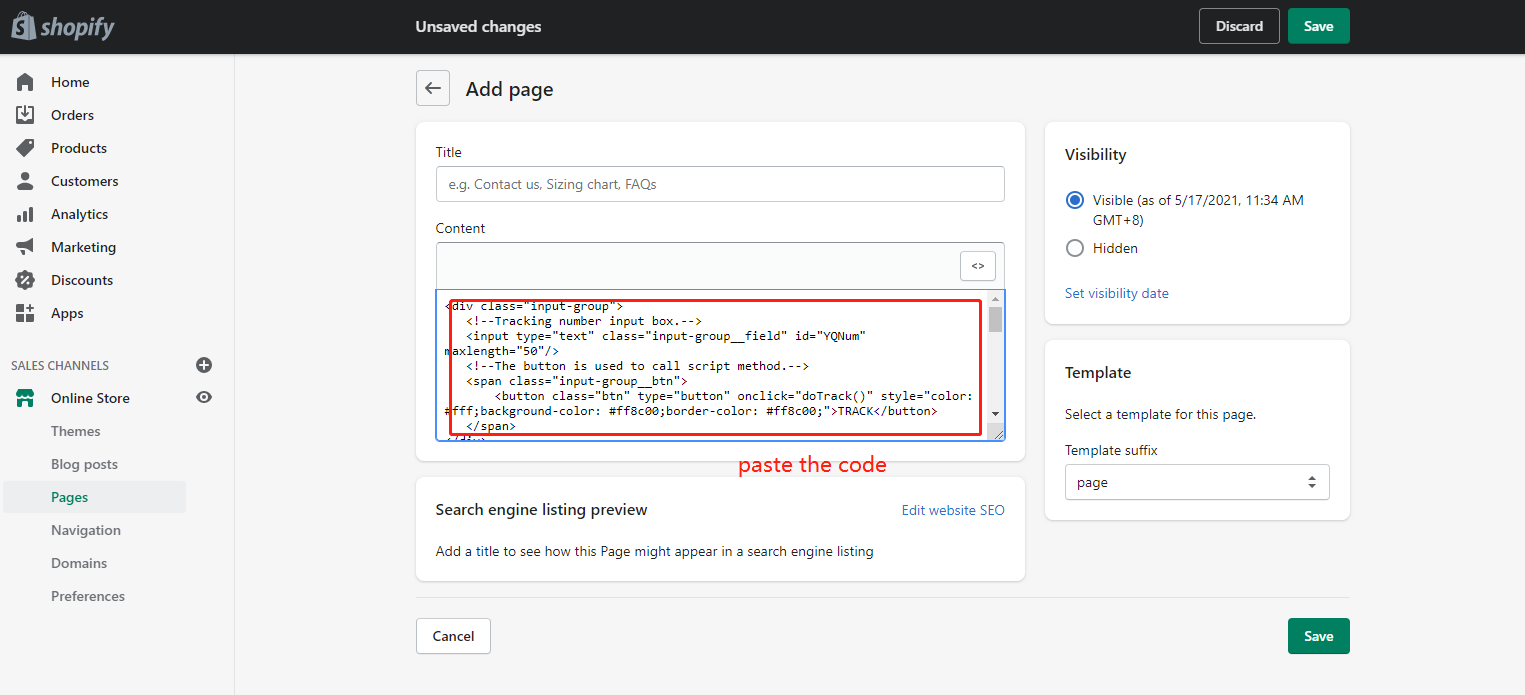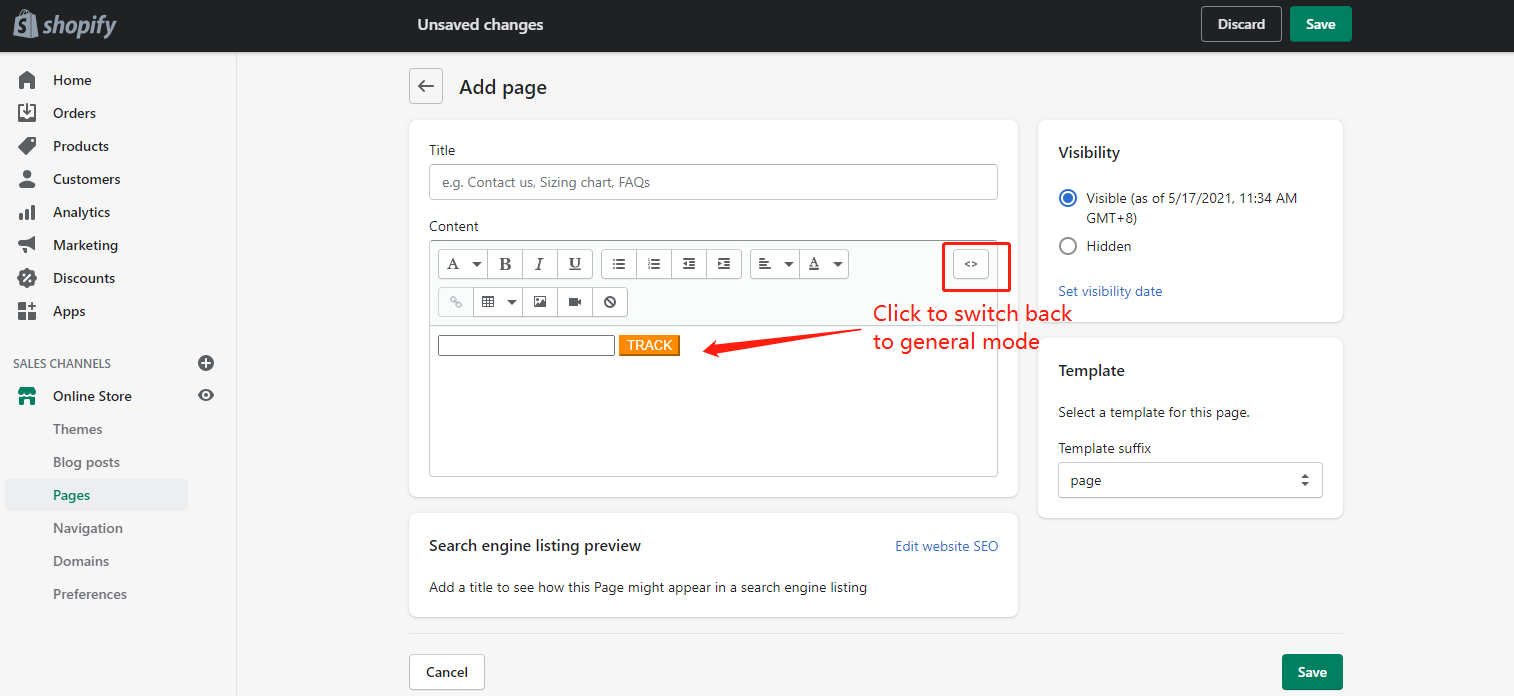 Step 4
You have added the tracking page after finishing the above steps. Now you need to add this tracking page to your website navigation.
Go to the Shopify Navigation page,Click on the Main and add the tracking page to it.