Step One: Log in your 17TRACK seller account in the 17TRACK Seller Center. Click Shop Management-Select Prestashop to add a shop. Enter the AccessKey and ServiceUrl. The ServiceUrl is the url of your Prestashop.
Step Two: Get the AccessKey
(1). Log in the backstage of Prestashop. Select Advanced Parameters. Click Webservice.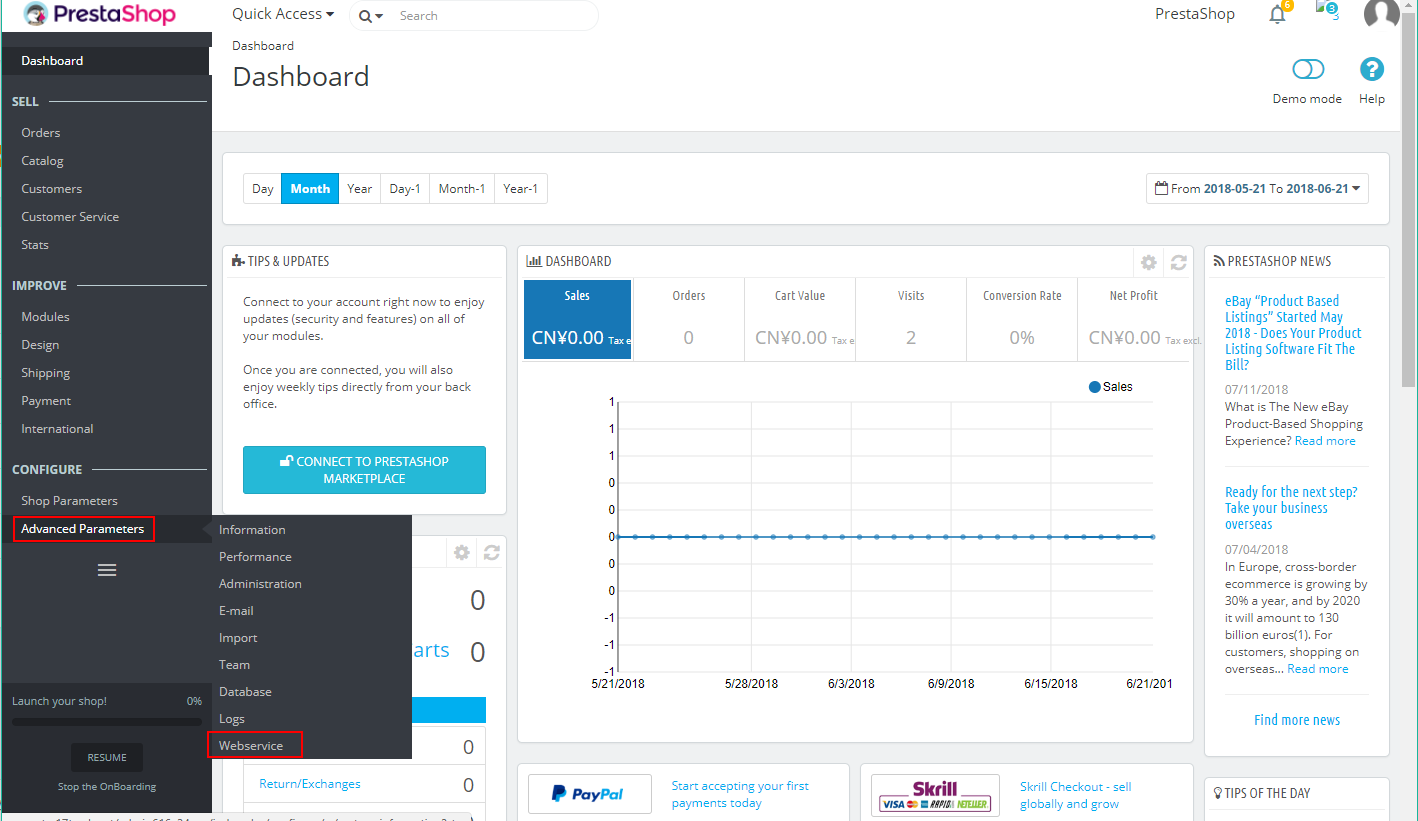 (2). Enable Prestashop's webservice. Click "Add new webservice" in the right top corner.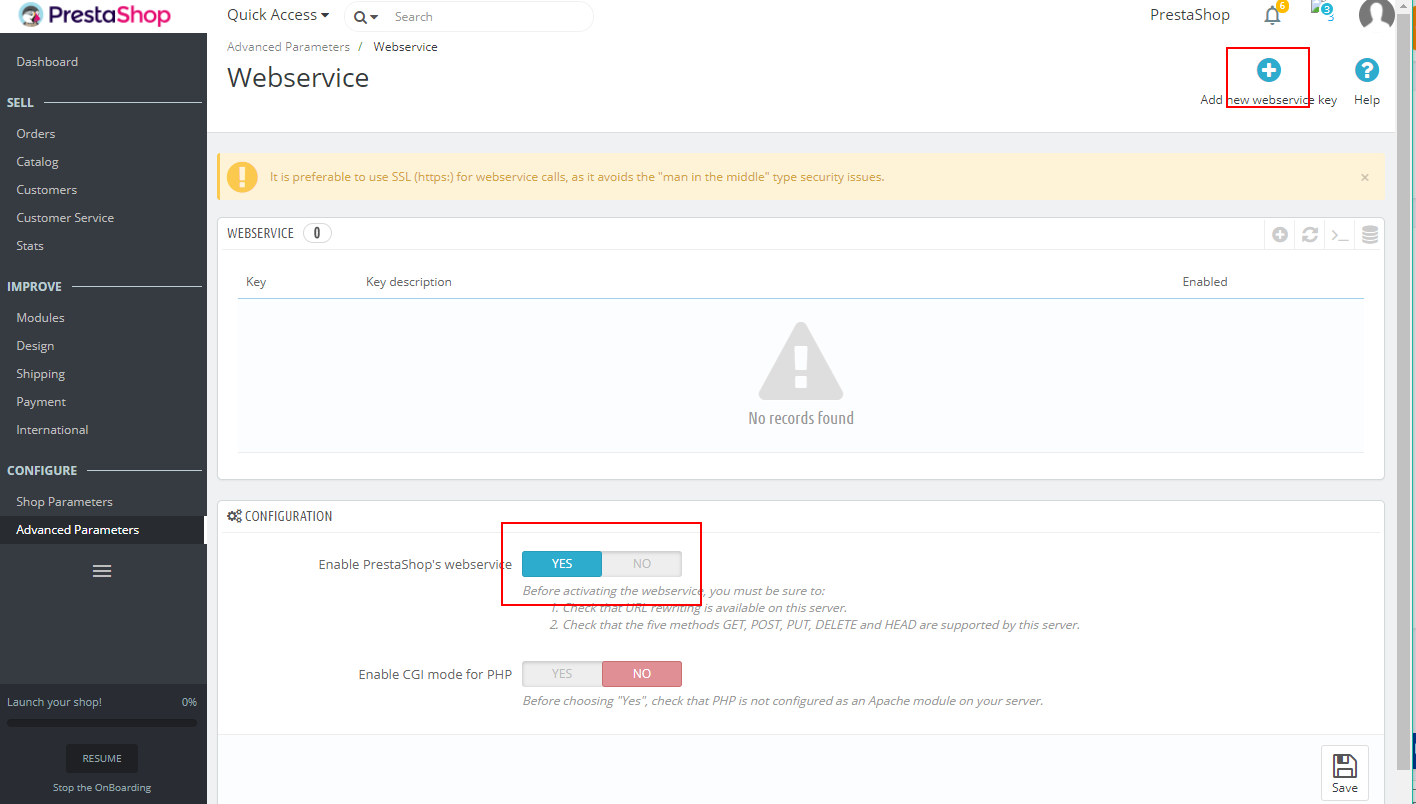 (3). Click all the options and save as shown in the screenshot.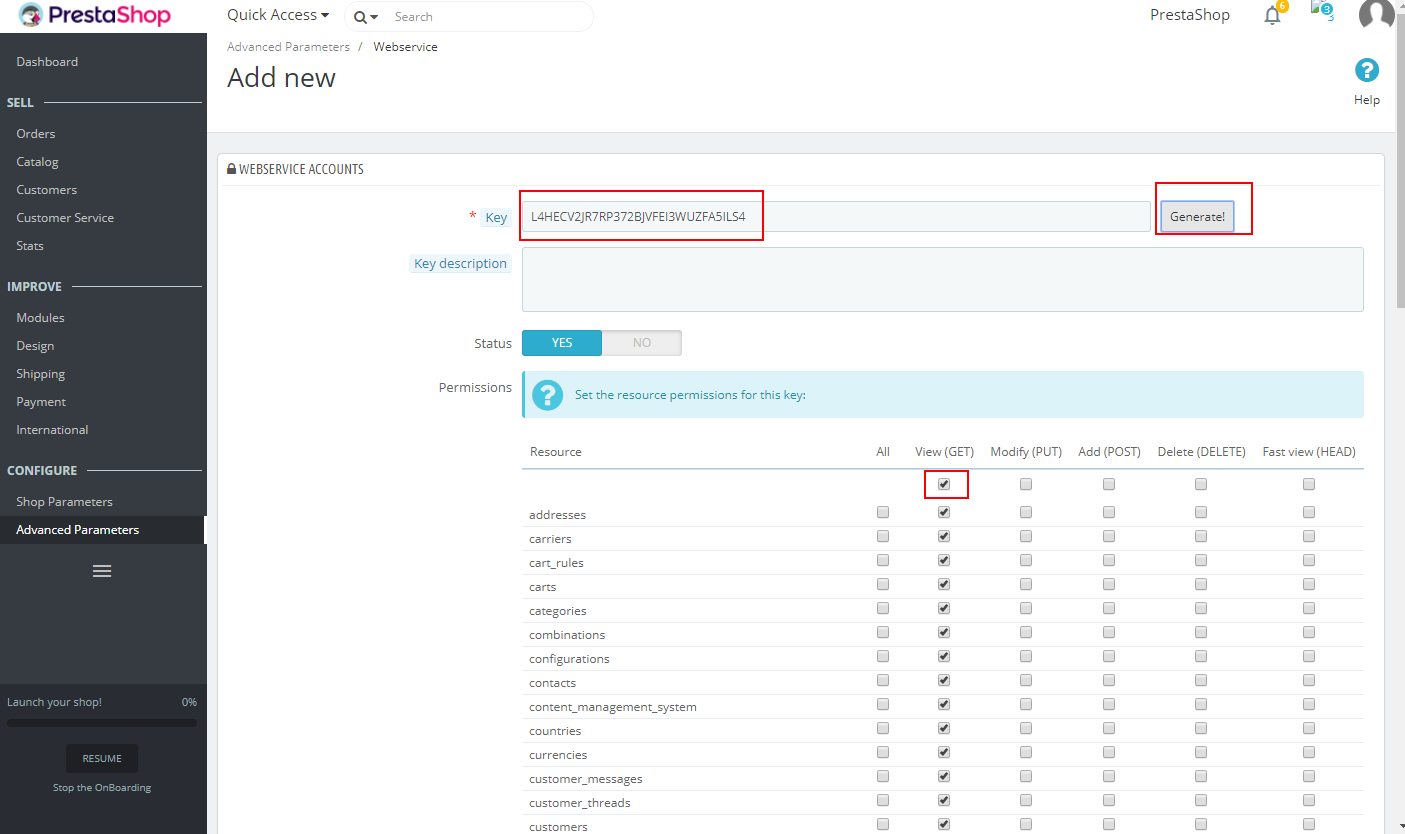 (4). Copy the Key as shown in the above screenshot. Enter it in the AccessKey in the 17TRACK Seller Center.